How to Kickstart Your Healthy Eating Journey The Right Way
In my last blog post I told my background story on how and why I started my healthy eating journey. I also promised that I would give a guide on how you too can easily change your eating habits, and start eating cleaner.
When I first started to change how I ate, I was extremely busy, 50-60 hour work weeks plus being in grad school. There wasn't much time let a lone energy for me to spend hours in the kitchen and even though I was working, money was still tight enough for me to be conscious on not spending it all on food that would go to waste. So what did I do? I started to create a list, and then another, and another... Here's why and how.
1.) Create a List
A list you say? But how does that fit into clean eating? Hear me out. I created a list of all of the reasons why I wanted to become healthier. One of the biggest reasons was to cure some of my stomach issues I was facing daily. Another big reason was to give me more energy, without me having to depend on caffeine all the time. Whatever your reason is, whether it's to lose weight, or cure any ailments you have, write them down so you can track if you're feeling better once you're on your journey. Another reason to create a list is to find foods that can help with these goals and to make sure to include them in your weekly grocery list, and this leads me to step 2.
Images by: Dominica Reid
2.) The Vegetable Eating Guide
Always make sure to include food items that you can eat in multiple dishes or ways. This will eliminate you throwing out food, but also keeps your meals interesting. Once I figured out what I wanted to accomplish I then started looking for food that was easy to make but still had all of the healthy nutrients that I needed. I started to make a list of easy to make veggies that I like. Including veggies I liked raw to keep on hand for snacking. My go to veggies are broccoli, spinach, bell peppers, mushrooms, onions, and, cucumbers. Almost all of them I like eating cooked or raw, (with the exception of mushrooms or onions). This meant that they were easy for me to meal prep on the weekends, so I could incorporate them in different dishes.
Images by: Dominica Reid
3.) The Fruit Eating Guide
This one was easy, because fruit are some of my favorite go to snacks. However I wanted to make sure that I was mainly including fruit that I could use for meals in multiple ways. For one I picked fruit I could incorporate into my favorite smoothie recipes, or that could help as a pre-workout snack. My go to fruit are bananas, avocadoes, tomatoes, strawberries, blue berries, black berries, and mango. Those are the fruit I enjoy pairing most with yoghurt, or throw in my smoothies. I also always include a bag of dried fruits. This tends to curb my sweet tooth.
4.) Side Items
Of course I can't sustain myself on just veggies and fruit so I made sure to add some great sides such as eggs, quinoa, and brown rice. The quinoa and rice can be easily cooked in a big batch to use throughout the week. The great thing about rice and quinoa is that you can often buy them frozen. I don't like microwaving them, but I will put them in a pot add a little water, and steam cook them. They're usually done in minutes and taste just as good microwaved. Buying them frozen is a huge time saver. Eggs are super versatile too and can be scrambled quickly with chopped veggies, or made into an omelet, and who doesn't like a boiled egg every now and then?
For a quick breakfast I like to buy a batch of yoghurt that can be incorporated into my smoothies or eaten with fresh fruit. I try to get a probiotic or kefir yoghurt to help promote gut health.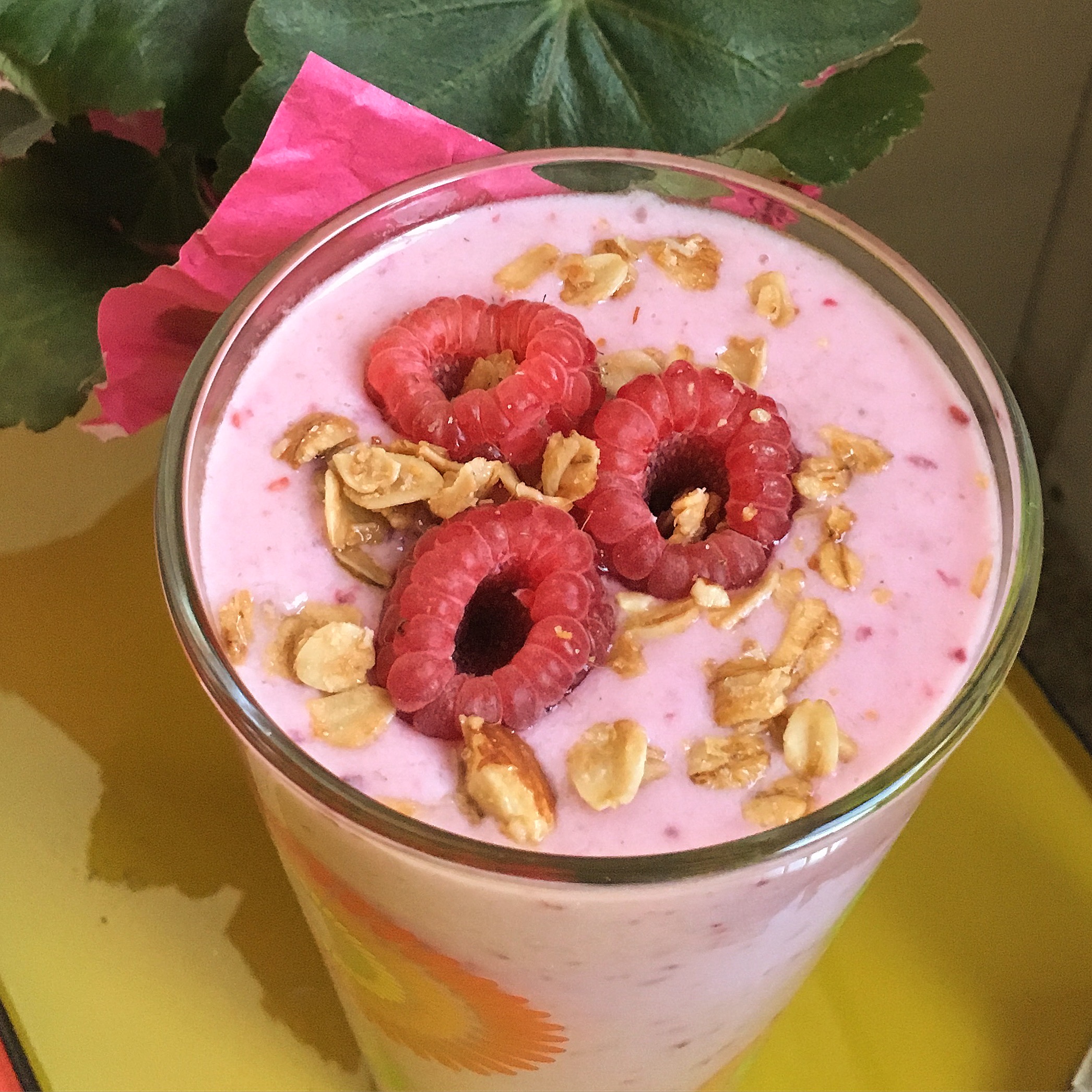 Images by: Dominica Reid
5.) What to Drink
Last but not least I like to keep my drinks limited to water, coffee, smoothies, and kefir. I will admit that drinking water is difficult for me so I try to not tempt myself with any other drinks throughout the day. I have one small cup of coffee every other morning and then take my water bottle with me throughout the day. I drink a cup of kefir a day too. Staying away from as many sugary drinks as possible, plus water is practically free so it's a win/win. If you're looking for some smoothie recipes check out this blog post.
Final Thoughts
To end my guide I want to mention that everybody's food choices are different so please don't feel beholden to my list. This is only a guide on how you can start your healthy food journey. For example you might not like mushrooms or kefir, so switch them out with foods you actually enjoy eating.This transition should be fun and easy so pick food that not only nourishes you, but also makes you happy. In my next guide I'll give you some of my go to easy recipes that helped me kick-start my health journey so stay tuned.